Art No. A24
Color: Red
Head width: About 24-25mm
extreamly soft fabric ideal for nonabrasive cleaning and handling of delicate optical-grade components such as coated lenses & sensors.
A24 swab can be used for cleaning focusing screen and reflecting mirror of dSLR
Please kindly noted that this A24 ezklean angular swab does not fit the
focusing screen or reflcecting mirror of all the dslr.
Package: 12pcs/box
Price: US$24.9/box
Buy any one of EzKlean Filter, could get one Free box of EzKlean Swab, worth US$24.9
Available on Official Online Store only!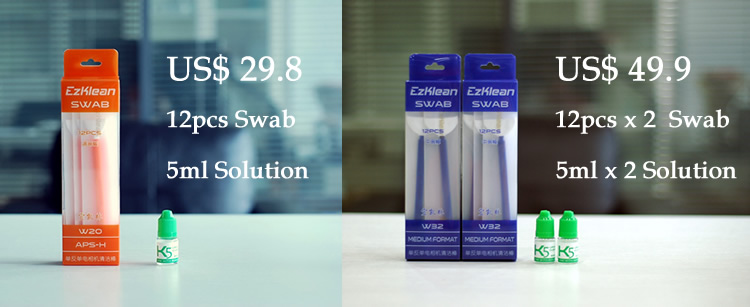 US$29.8 for 1 box (12pcs) of swab + 1 bottle (5ml) K5 solution
US$49.9 for 2 boxes (24pcs) of swab + 2 bottles (5ml x 2) K5 solution
Buy 30 boxes of Swabs (7 sizes available, any size assortment), US$747
Get free Filters and Sensor Clean Products
Available on Official Online Store only!
All of EzKlean Swabs are Patented.