Product Highlights:
- 1.6mm thick, Ultra Thin High-Grade Glass
- 4.6mm thick, Ultra Thin Profile Ring Reduces Vignetting
- Double-sided Water-Resistant Coating
- Double-sided Multi-layered Wide-range Coating
- 48%-50% extreamly high transmission
- HD High Definition
- Low Color Affection
- Filter Factor: About 2 (1 STOP)
- Front Filter Thread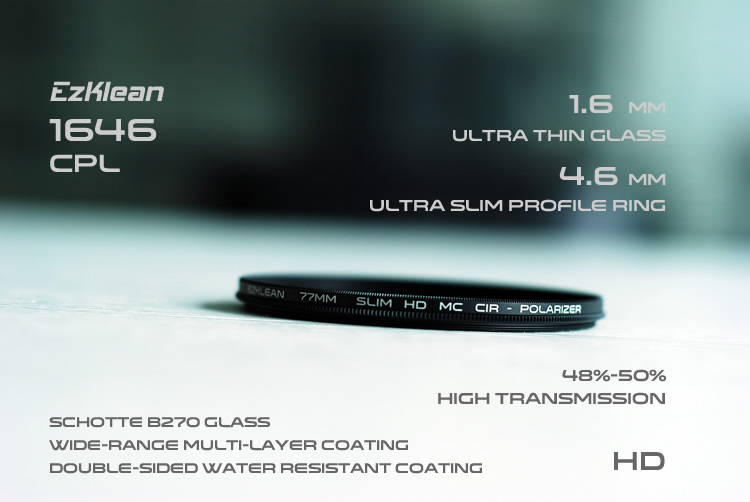 Due to ultra thin Glass construction with Multi-layered Wide-range Coating, the EzKlean 1646 series CPL has higher transmission than other CPLs.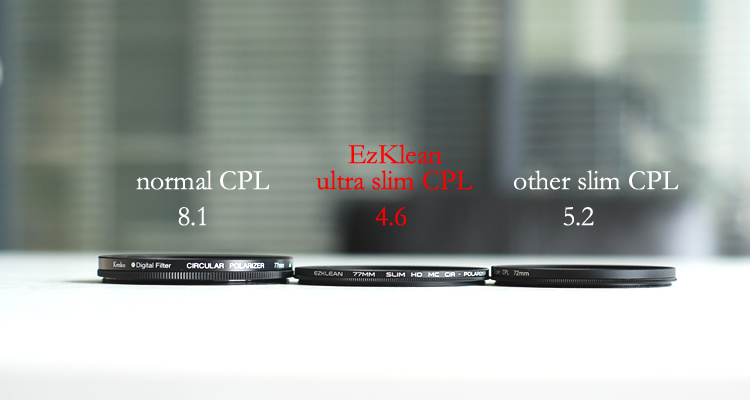 The EzKlean 1646 series CPL features an incredibly slim design, measuring just 4.6mm thick with front fiter treads to reduce vignetting.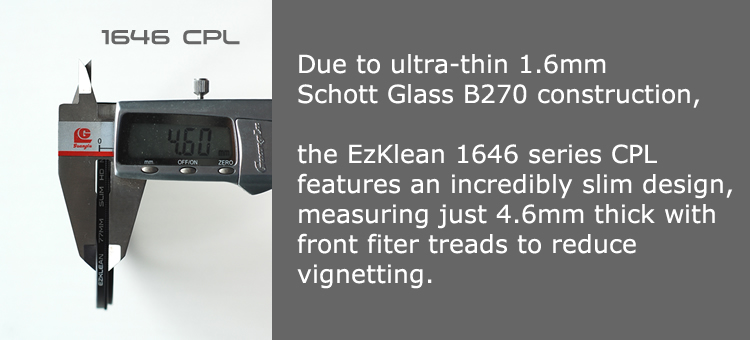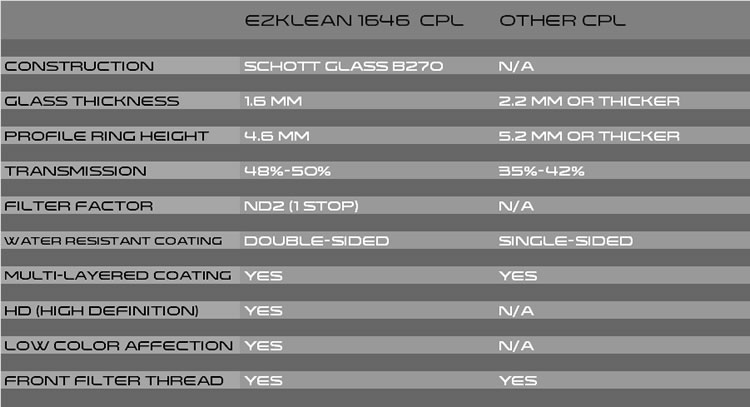 - Helps to Eliminate Refections and Glare
- Reduce Haze and Blue Cast in landscapes
- Greater Color and Tonal Saturation
Buy any one of EzKlean Filter, could get one Free box of EzKlean Swab, worth US$24.9
Available on Official Online Store only!
EzKlean could make special filters for individual customer, for example, GND4"x6", 0.75 STOP, 0.45 STOP etc, if you have any reqirements, please feel free to contact us.